Are you looking to book an Experiential Intensive or Experiential Retreat, guided by an ISEP-Certified Therapist, Coach or Facilitator?
Book an Experiential Intensive
Experiential Intensives are designed to do deep work either one-to-one, or as a couple, partnership, family or other relational group. Intensives with an ISEP Facilitator have a long track record of deep healing at an accelerated pace of 3-5 days.
Go on an Experiential Retreat
ISEP Retreats are designed as communal experiences and provide the same pathway to healing that an ISEP Intensive does, but the work is done in a larger (but still intimate!) group format, in a variety of refreshing venues and locations around the world.
Join a global network devoted to experiential therapists, coaches, counselors and more.
These trainings have been life changing for me, not to be dramatic, but it has had that big of an impact on me! Sitting through the trainings I had this realization that this was the work I was supposed to be doing and I would never again sit across from a client just talking about their issues week after week again. It also opened the idea for me that I had more work to do personally and that by doing my own work I could have a bigger impact on my clients.
Hazel Mason
Before these trainings I felt doomed to be stuck inside a box that kept clients dependent on the mental health system for decades. It's so amazing to have tools to help people heal. Also for myself to heal from the shame based, and exploitive licensure system our mental health system uses.
Jerry Berndt, LCSW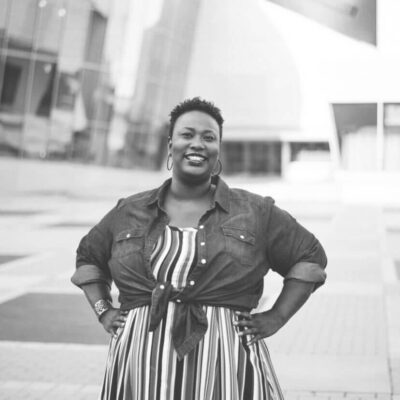 "Choosing to work in the healing profession is a choice to walk with people through their pain. It is unwise and possibly unsafe to take this walk alone. Healing professionals need their own place to be seen, to grieve, and to learn in order to sustain the rigor of this journey. ISEP is a place where healing professionals can receive the support they need to continue the beautiful work they do."
Courtney Leak, LCSW, LISW-CP, CET2
"I cannot describe how valuable my training and certification with ISEP have been. Grad school got me a bicycle, training with ISEP got me a Ferarri. My confidence to help clients heal has gone way up. My clients are processing and healing in more impactful and meaningful ways. It has expanded the range of clients I can successfully work with and the types of therapy I can do. I used to be afraid of certain topics or issues, but now I feel like I can battle for any heart at any depth. I went from being an average talk therapist billing one hour at a time hustling for clients to doing individual, couples, families, and groups with an ever-growing waiting list. There are so many different trainings and certifications you can get. None will impact the joy you have in your work or the trajectory of your career like ISEP. ISEP as an organization is intentional, kind, professional, and truly holds heart space for me as a professional. It is clear that they care about those they train and their happiness and growth. ISEP has helped me grow my professional community, get support, and find career opportunities in priceless ways."
Steven W Shields, ACMHC, CET1
"ISEP was a complete game-changer for me. I realized that there was a much richer experience to be had in therapy. My clients have made significant strides in healing and growth that they were unable to achieve through other therapeutic methods. The speed at which we can get to the core of an issue and find resolution is so much faster. I, personally, enjoy doing my job so much more than I ever have before! ISEP tapped into my creativity and boosted my confidence in my ability to guide someone on their healing journey. The feedback from my clients have been tremendously positive and is evidenced by the number of referrals I receive every single week. I can't say enough about how powerful ISEP has been in changing my career as a counselor and the individuals I am helping."
James Willhite, CET1